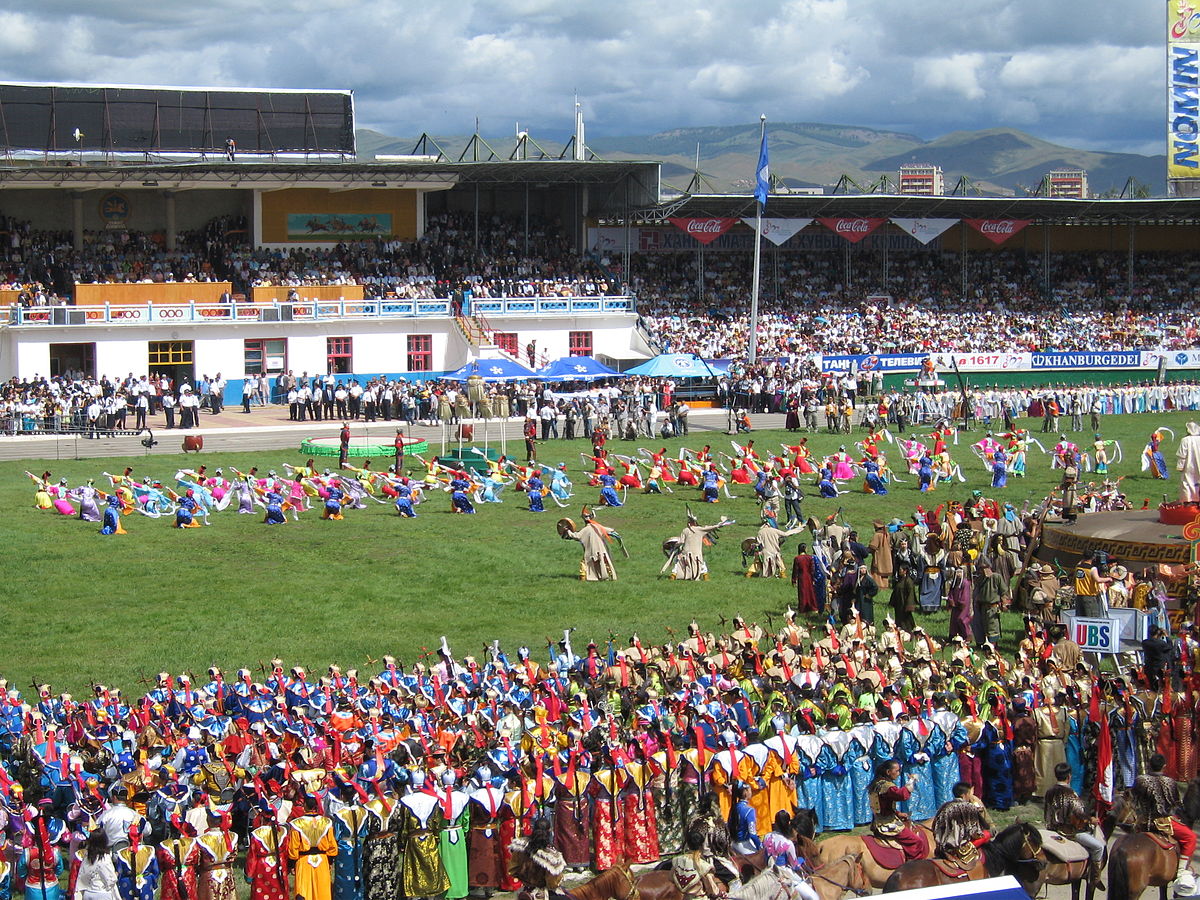 Naadam is the cultural heritage of Nomadic Mongolians, a unique and extraordinary event celebrated for centuries. Present time, it is held in different corners of Mongolia in July, every year. The biggest Naadam festival is held in the capital of Ulaanbaatar, on 11-13 July every year at the Central Stadium. In other provinces and administrative centers, the festivals are much more modest and with no set dates, mainly in the mid of July.
Naadam begins with the ceremony of dispatching "Nine White Banners" (peacetime emblem kept in the Government House) to the central stadium. Then there is a wonderful show of singers, dancers, musicians as well as wrestlers, riders.
The highlight of the festival is "The Three Games of Men", the competitions of wrestling, horse-racing and archery. In the past women were not permitted to participate in the games, but now girls and women take part in horse-racing and archery. Also, the forth type of competition has officially been added to "the three games". This is "ankle-bone shooting", where the participants knock bone to the target by a click of the middle finger with a special wooden guide held on the player's knee. Women are not participated in the competition.
There are no difficulties if you book the Naadam festival tour through tour operators in Ulaanbaatar now that the ticket quota often runs short due to high demand.
Typically, Naadam in provinces is not too crowded by people, you can see the wrestlers and jockeys as well as happy people in their colorful national dressing very close! Only thing is that the province announces their festival dates in the month before the event, and the dates can change at the last minute! Anyway, if you want to escape the crowds and visit off-the-beaten track sites to enjoy the Naadam festival right on the open air, we will arrange your tour with Naadam festival to be enjoyable and unforgettable.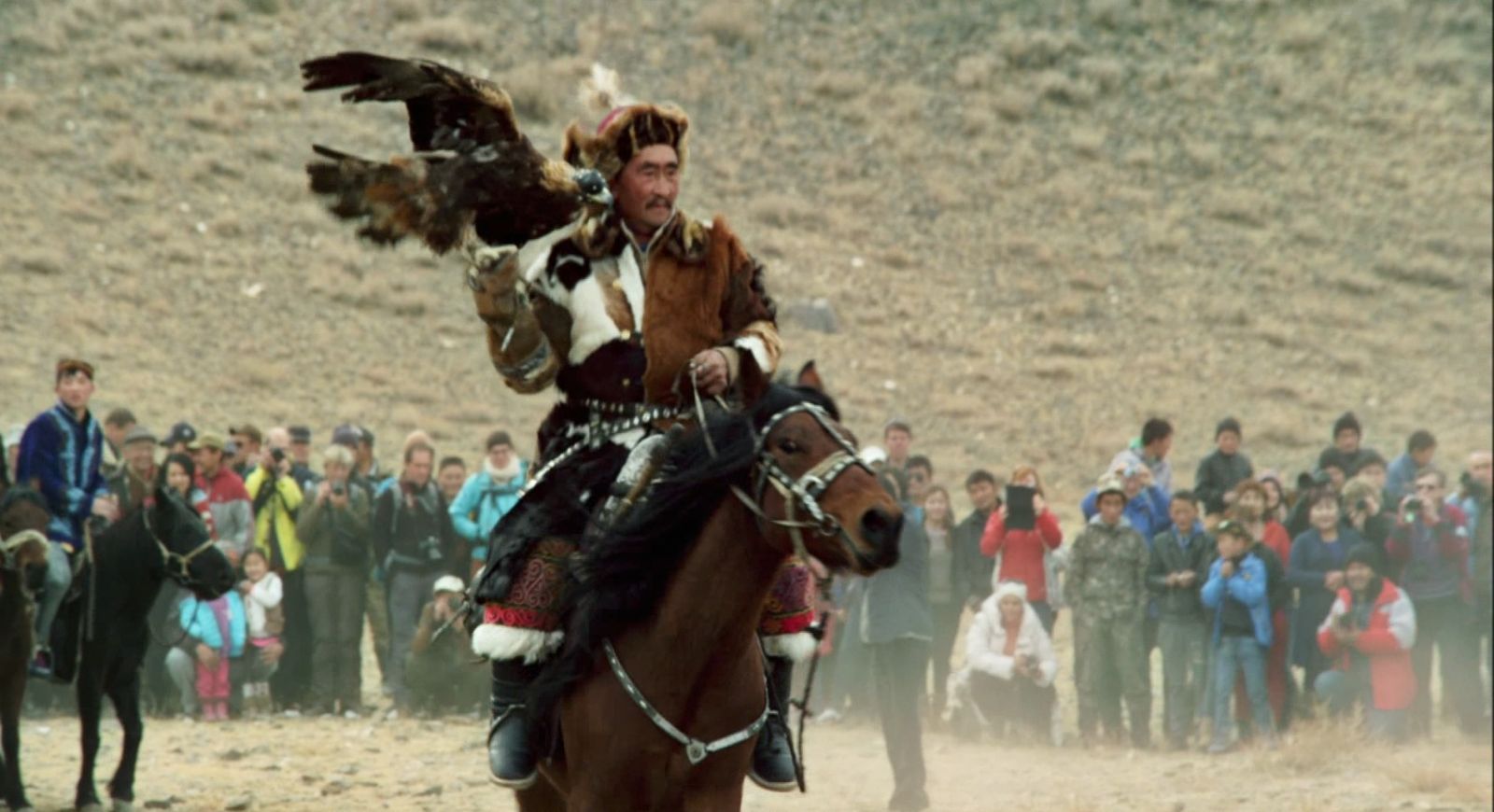 This traditional festival among Kazakh ethnic group of Mongolia was registered in UNESCO's "List of Intangible Cultural Heritage of Humanity" in 2010.
The main content of this unique cultural event preserves its prototype until now featuring the culture, tradition and customs of Mongolian nationality.
The festival is held in the beginning of October every year, in Bayan-Ulgii province, the most western part of Mongolia.